Azienda Agraria Fiorini in collaboration with the majolica shop by Linda Zepponi presents DECORO DI VINO workshop.
A unique opportunity to know more about the excellent local products representing Marche's know-how: wine, ceramics and majolica.
Discover the two workshops included in the initiative!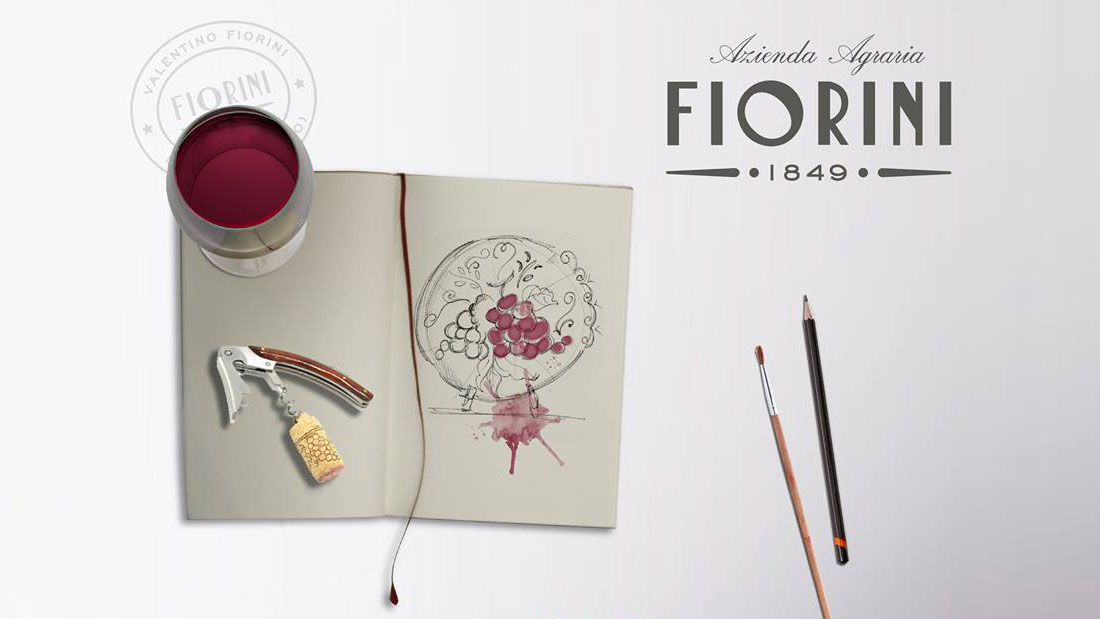 BACCHUS, BRUSHES AND FANTASY
This workshop allows you to unleash your fantasy and discover the local art of decorating ceramics, while enjoying the flavours of our land such as Azienda Agraria Fiorini wines.
You will decorate a mask representing an elegant Bacchus, the god of wine and grape harvest, of the pleasures of senses and fun, who started to be worshipped in the italic peninsula in the II cent. B.C. You will also learn about the cold decoration technique of ceramic pieces.
At the end of the workshop you will be able to take home your own work.
– The course is run by a professional teacher who will follow you during the decoration process. It includes all materials, the terracotta mask (that will be given to you at the end of the course) and a sampling of Fiorini wines, matched with local produce.
– The course is given in Italian but it can be carried out in English too at an extra cost of € 5.00 per person.
– The course is suitable for everyone, adults and children alike (at least 5 year old), interested in trying the art of ceramics. Children should be accompanied by an adult; soft drinks will be served to them during the workshop.
– The course takes place in the garden of Azienda Fiorini; in case of adverse weather conditions the workshop will be held indoor.
This workshop allows you to learn and taste, discovering the art of decorating majolica while enjoying the Azienda Agraria Fiorini wines.
Decorate your ceramic item with simple and gentle brush strokes. The course includes the following:
– historical overview about decoration and description of the different patterns of Renaissance majolica in Montefeltro.
– how to create the decoration project on paper.
– how to transfer the drawing using direct or indirect techniques.
– decorating with the brush.
– the use of colour and its characteristics.
– the so-called "crystal finish".
– firing the item.
The ceramic piece can be collected from the majolica shop in Cagli (PU), in Via G. Leopardi 30a.
The course (and the wine tasting) take place every Monday afternoon from May to September, from 3:00pm to 7:00pm. BOOKING is required.
The course is held at Azienda Fiorini, also in case of adverse weather conditions.
The course requires the participation of minimum 4 people and maximum 6 people.
The course includes all materials, tools and assistance provided by a professional teacher as well as the wine tasting.
The course will be held in Italian.
Extra costs: English language (supplement of € 10.00 per person), shipping of the work (€ 25.00 per person).
The course is suitable for adults (both experts and beginners).